Bargaining Gearing UP to final PUSH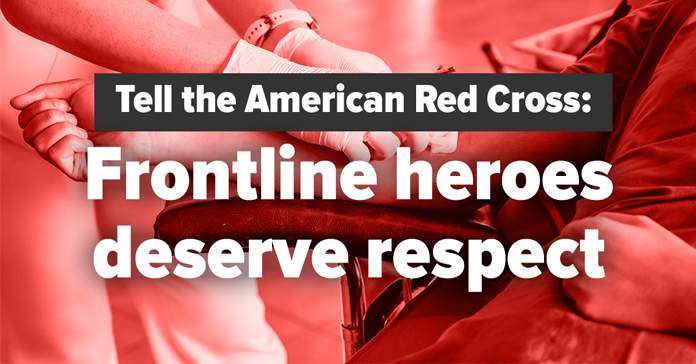 Respect Us, Protect Us, Pay Us
Greetings from the local bargaining table:
Today was pretty productive - a nice change from National Bargaining. We are hopeful we will have the local contract done tomorrow afternoon.
Monday, April 18th - National Bargaining kicks into high gear as the contract expires 5/31/22 - this coming week we hope to finalize Articles 8 - 10, which would leave our two weeks in May to focus on health care and finding a good replacement plan for TeamCare which ends 12/31/22.
We need you all to step up and be visable ~ Click here for the latest video and PLEASE SHARE it on all your social media platforms and ask your friends and family to do the same.
Please continue to support your bargaining team by:
Wearing union "united" buttons

Keeping Signs up in your personal vehicle windshield

signs should be up all the time - home, work, shopping, etc.

Take group photos & text to 518-782-9977
In Solidarity!
Theresa Devine, Secretary, CWA 1118 518-782-9977