Safety News
VERIZON Safety Minutes:
December is National Impaired Driving Prevention Month.

Every day in the U.S. 20 people die in a motor vehicle crash that involved an alcohol-impaired driver, and 20% of all crashes are caused by drivers under the influence of drugs.
Here are some things to consider before getting behind the wheel:
Beware, crashes caused by impaired driving increased in December
Be responsible and make safe choices to keep you, your friends and loved ones safe.
Monitor your activities and avoid becoming impaired. This includes knowing the effects of over-the-counter medicines.
Before celebrations begin, plan ahead with a designated driver or another safe way home
Stop someone who is impaired from driving and help them find a safe way home
See something, Say Something. If you see an unsafe act or condition on the road, call 911 to report it.
Safety is no accident.
OSHA exists because safety is no accident. Business leaders hire safety experts and consult the guidelines and regulations according to bodies like OSHA that make it their mission to help businesses keep employees safe.
Leave sooner, drive slower, live longer.
This slogan is true for everyone, whether driving for work in a delivery truck or commuting to and from work. Encourage employees to prepare for any work-related departures as early as possible, so they don't find themselves running late and rushing. You never want your employees to feel rushed, which might lead them to exceed the speed limit or disregard any road rules.
Cord management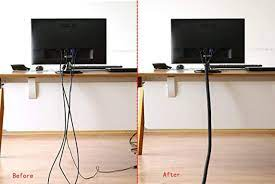 Cord management to help prevent getting caught and tripping on cords can apply to other areas of our home and not just our work station.

Page Last Updated: Dec 08, 2022 (09:11:00)